Podcast: Play in new window | Download
In this week's episode we are excited to be joined by the co-host of Table Talk Radio, Pastor Bryan Wolfmueller of Hope Lutheran Church in Aurora, Colorado, to talk about the Doctrine of the Three Estates and how it can help us better understand the natural right of self-defense. Sergeant Bill talks about pre-stage planning, Aaron Israel of Fundamental Defense shares some lessons from a tragic shooting outside a Texas Walgreens, and defending Armed Lutheran Gun Trivia Quiz Champion Jon Braaten brings us a gun review.

THIS EPISODE IS BROUGHT TO YOU BY COOK'S HOLSTERS. AMERICAN MADE CUSTOM HOLSTERS WITH A 100% SATISFACTION GUARANTEE. www.CooksHolsters.com
Links of Interest
Special Guest: Pr. Bryan Wolfmueller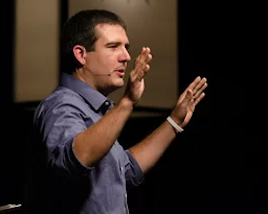 Pastor Bryan Wolfmueller of Hope Lutheran Church in Aurora, Colorado and co-host of Table Talk Radio is our special guest. Pr. Wolfmueller explains the medieval doctrine of the three estates, and how Martin Luther's interpretation of it was the key political insight of his career. The original idea was that there were three "orders" in life: those who worked, those who prayed, and those who fought. The home, the church, and the state. To be a part of one meant you could not be a part of the others. Luther recognized that, unlike the early Church fathers and medieval theologians, the three estates actually overlap and people are a part of multiple "orders."
Ballistic Minute with Sergeant Bill
This week, Sergeant Bill has tips for pre-stage planning, specific to IDPA matches. He talks about memorizing the positions of targets, counting the number of shots, identifying danger targets or cover traps, making a plan, and visualization.
Aaron Israel of Fundamental Defense
Aaron Israel draws some important lessons from a tragic shooting in Arlington, Texas, where a good Samaritan intervened in an attempt to prevent an man from fleeing after he shot a woman in the leg. The killer managed to kill the Good Samaritan and nothing was gained by the man's sacrifice. Aaron recommends avoiding getting involved unless directly threatened. In the case of the Arlington shooting, a better course of action would have been to render medical aid, call 9-1-1 and be a good witness.
EAA Windicator Review by Jon Braaten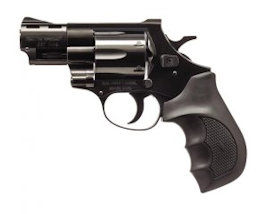 Jonathan Braaten of Saginaw, Michigan, is the defending Champion of The Armed Lutheran Gun Trivia Quiz and today brings us a review of the .357 Magnum "Windicator" made by Weirauch in Germany and imported and distributed in the US by European American Armory (EAA). If you're looking for a quality wheel gun that won't break the bank, Jon says this one's worth considering.
Prayer of the Week
Almighty, everlasting God, cause us always to have a devout will toward You and to serve Your majesty with a pure heart; through Jesus Christ, Your Son, our Lord, who lives and reigns with You and the Holy Spirit, one God, now and forever. Amen.
Our Closing Theme A rockin' rendition of A Mighty Fortress is Our God, performed just for Armed Lutheran Radio by Kenny Gates.