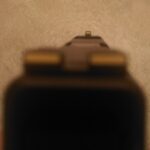 I ran across the Aimline sight system at the first gun show I ever attended in Texas. For those that have been with me that long, that's September of 2013. I bought a set on the spot but I'm just now getting around to field testing them.
Continue reading →
There are lots of ways to secure your castle. Making your home less inviting to criminals is the key, and having a good security system is essential. But what if you are renting your castle?
It's a moment in every father's life that you really don't look forward to. You certainly can't prepare for it. The day when your son's interests diverge from your own. For me, that happened this year.
The latest plea for support from gun ban couple Mark Kelly and Gabby Giffords is an indication of just how desperate for support the gun control movement has become.
Continue reading →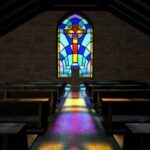 Aaron Israel addresses the question of church security in an article for Personal Defense Network entitled "Church Safety and Security." His post could not be more timely. Unless you've been living under a rock you've probably noticed that the culture wars have been front and center lately. With the passage and signing of Indiana's version of the Religious Freedom Restoration Act (RFRA), the forces of the perpetually aggrieved have marched to war.
Continue reading →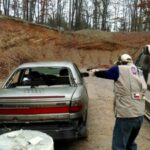 For the second week in a row I found myself driving in the rain after work to an IDPA match. This time it was to the Mountain Valley Sportsman's Association in Hot Springs, Arkansas.
Continue reading →