Podcast: Play in new window | Download
Today we discuss the topic of suicide following the tragic death of Bob Owens. Sgt. Bill shares his thoughts in a non-Ballistic Minute, Mia Anstine talks about prevention how to recognize the warning signs, and we talk about the Christian view of depression and suicide in Clinging to God & Guns with Pastor Bennett.

THIS EPISODE IS BROUGHT TO YOU BY COOK'S HOLSTERS. AMERICAN MADE CUSTOM HOLSTERS WITH A 100% SATISFACTION GUARANTEE. www.CooksHolsters.com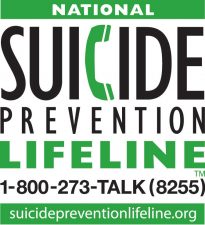 Links of Interest
Ballistic Minute with Sergeant Bill
In a non-Ballistic Minute, Sgt. Bill shares his thoughts and experiences with suicide, including the death of his best friend, and urges listeners to seek help because suicide is not the solution.
Mia's Motivations with Mia Anstine
Mia Anstine shares her thoughts about suicide prevention and the warning signs that may identify people at risk.
Clinging to God and Guns
Lloyd and Pastor John Bennett discuss the Christian view and response to depression and suicide. Pastor Bennett shares his personal struggles, we discuss Pr. Todd Peppercorn's book "I Trust When Dark My Road," and answer some common questions and misconceptions about suicide, sin, and God's grace in our darkest hours.
Prayer of the Week
Lord, with our anxious cares and troubles we come to You, trusting in Your Word and believing in Your promises. All of us, some more than others, have been greatly upset by the worries, fears, and doubts of the day. Be our Strength and Refuge so we may find peace of mind and healing body. Uphold us with Your almighty arm. We are not worthy of Your love and mercy, for we have sinned and often done evil in Your sight. Blot out all our transgressions through Christ's precious blood. Fill our souls with peace. Give us the grace to put all our trust in You. Let Your healing hand rest upon us day after day. Enable us by Your grace to rise above all our suffering to praise You, whose will is wiser than our own. Keep us in Your saving grace, and abide with us all the days of our lives; through Jesus Christ our Lord.
Our Closing Theme A rockin' rendition of A Mighty Fortress is Our God, performed just for Armed Lutheran Radio by Kenny Gates.