Whiny Hollywood hypocrites are at it again, demanding "a plan" in the wake of the Newtown, Connecticut school shooting. Their plan: more background checks, "assault weapon" bans, magazine bans.  This got me thinking.  The average American child will have watched 100,000 acts of television violence (including 8,000 murders), by age 13. In response, I am calling on our elected leaders to deal with the issue of violent entertainment. I am demanding a plan of my own.


According to the American Academy of Child and Adolescent Psychiatry, "Extensive viewing of television violence by children causes greater aggressiveness. Sometimes, watching a single violent program can increase aggressiveness. Children who view shows in which violence is very realistic, frequently repeated or unpunished, are more likely to imitate what they see."
A study by the American Psychological Association revealed that "60% of approximately 10,000 programs sampled for the National Television Violence Study contained violent material. That study identified an average of 6,000 violent interactions in a single week of programming across the 23 channels that were examined, including both broadcast and cable networks. More than half of the violent shows (53%) contained lethal acts, and one in four of the programs with violence (25%) depicted the use of a gun."
My plan calls on government to use it's power of taxation and regulation to address the use of guns by elected officials and elitist entertainers. The plan would require the application of restrictive ratings for media that depicts gun violence, stop the use of guns in promotional materials, and levy fines and tax penalties against members of the entertainment industry when gun violence is depicted in the movies and television shows on which they work.
I have not come up with a catchy name or acronym for it yet, but I'm working on it. I'm open to suggestions. Here are the details of the plan:
RESTRICTIONS ON ARMED SECURITY
Ban the use of taxpayer-funded, armed security details for elected officials.
Require a tax surcharge for the personal use of armed security by politicians, actors, and entertainers. The fee will be $2000 per day, per security guard.
GUNS AS PROPS

Forbids the use of guns as props in music videos, plays, and concerts and use of guns in promotional materials including movie trailers, posters, and print advertising.
Restrictions on the use of guns as props can be waived upon submission of a written application for waiver to the BATFE and a $1,000 fee.
RATINGS


Require that all video/computer games which depict gun violence be rated as "AO" ("Adults Only") by the Entertainment Software Rating Board (ESRB).


Require that all movies which depict gun violence be rated "NC-17" by the Motion Picture Association of America (MPAA).

Require that all television shows which depict gun violence be rated "TV-MA" by the TV Parental Guidelines Monitoring Board.
Require that all music CD's, audio tapes and digital downloads be listed as "Explicit" should a firearm be displayed in the cover art or referenced in song lyrics.
TAXES & SURCHARGES

Require a 50% surcharge on the purchase of all DVD's, video tapes, video or computer games in which gun violence is depicted.
Require a 50% surcharge on the purchase of tickets to movies in which gun violence is depicted.
Levvies a 50% corporate violence tax (CVT) on the gross revenue from the sale of DVD's, video tapes, music CD's, audtio tapes and digital downloads, and video/computer games in which gun violence is depicted.
Require employers to withhold a 50% personal violence tax (PVT) on the wages earned by actors, actresses, directors and producers of violent movies and television. The PVT shall apply to the cast and staff who make over $250,000.
CVT and PVT will be retroactive to 1999, the year of the Columbine High shooting.
DEMAND A PLAN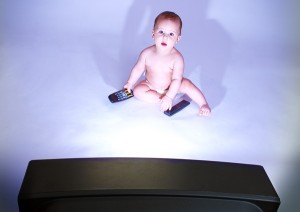 Our children are subjected to depictions of violence thousands of times each day on television, in movies, games and music. As a father. As an American. As a human being. For the children. Demand a plan.
We can do better than this. It's time. It's time for our leaders to act. Demand a plan, right now. Demand it. Enough is enough.